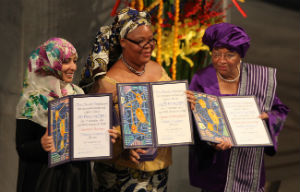 The First Women to Win a Nobel Prize
Nobel prizes cover fields including Chemistry, Medicine/Physiology, Peace, Economics, Physics, and Literature. The awards for each field, except for Economics, are distributed by the Royal Swedish Academy of Sciences. The Economics award is given by the Central Bank of Sweden. Most of the categories were established in 1895 in the will of late Alfred Nobel and have been awarded since.
Over the years, one fact has become apparent, there is a serious lack of women who have competed for and won these awards. In this article, we will highlight the first women to earn a Nobel Prize and cover what incredible works they achieved.
Nobel's First Ladies
Marie Curie
The first woman to ever win a Nobel Prize was Marie Curie, who won the Nobel Prize for Physics in 1903 along with her husband Pierre Curie and colleague Henri Becquerel. Working both in Poland and France, they identified a way to isolate radioactive isotopes, pioneering the discovery of the theory of radioactivity.
Marie Curie was the first person, and only woman, to win two Nobel Prizes, the second of which she earned in Chemistry in 1911 for her discovery of two new elements, Polonium and Radium.
Bertha Von Suttner
In 1905, Bertha Von Suttner of Austria-Hungary won the Nobel Peace Prize for authoring the work "Lay Down Your Arms!" and being honorary president of the Permanent International Peace Bureau (PIPB). She was also involved in the Carnegie Peace Foundation, founder of the German Peace Society, and traveled the world attending conferences and the universal peace congress.
Selma Lagerlof
In 1909, Selma Lagerlof of Sweden earned the Nobel Prize for Literature in recognition of her work's imagination, idealism, and spiritual perception. Lagerlof was a prominent pioneer in the women's suffrage movement, holding such positions as speaker for the Country Association of Women's Suffrage and many other titles.
Grazia Deledda
After Marie Curie's second award in 1911, no woman won a Nobel Prize until 1926, when Grazia Deledda of Italy won the Nobel Prize for Literature. Deledda's work dealt with general human problems and allowed readers to deeply sympathize with characters, as well as understand and live life on her native island as she portrayed it.
Most of her work featured the lifestyle, culture, and customs of the Sardinian people, making her a welcome voice for an otherwise unheard group. She covered sensitive topics such as love, sin, pain, and death. Read more about Grazia Deledda here.