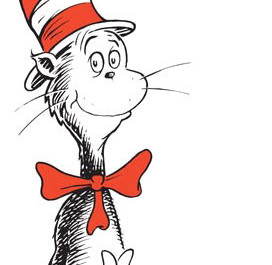 History of Dr. Seuss
Theodor Geisel, better known as Dr. Seuss, has been a staple in American literary culture for decades. Known for his colorful, creative, and innovative children's books, he has dazzled young readers for over 70 years. His most notable book, Green Eggs and Ham, is loved by children, educators, and parents alike since its publication in 1960.
Who Is Dr.Seuss?
On March 2nd, 1904, Theodor Geisel was born in Springfield, MA. His parents, the children of German immigrants, raised him Lutheran. Geisel attended Springfield Central High School, followed by Dartmouth College, where he joined a fraternity and took part in the college's humor magazine.
While serving as editor-in-chief of the humor magazine, Geisel was caught drinking gin in his room. Since alcohol was illegal in the United States at the time, the Dean forced him to withdraw from all extracurricular activities. Unwilling to leave his post at the magazine, Geisel began to publish pieces under his middle name, Seuss. After graduating from Dartmouth, he went on to Lincoln College in Oxford where he planned to earn a PhD in English Literature.
Despite his intentions, Geisel never finished his graduate degree. Instead, he returned to the U.S. in 1927 with the intention of becoming a professional writer and editor. He began submitting drawings and stories to magazines around the country before accepting a position as a writer and illustrator for Judge, a humor magazine. His first piece signed as Dr. Seuss was published in Judge in late 1927.
Literary Success
After a comic about a popular bug spray caught an advertiser's eye, Geisel worked in advertising for a time, supporting himself throughout the Great Depression by illustrating advertisements for companies like General Electric and NBC. The money he made from his new endeavors allowed him to travel extensively. During a particular overseas voyage, the engine on the boat inspired the rhythm for the poem in his first book, And to Think That I Saw It on Mulberry Street. The poem was rejected by dozens of publishers before a friend of Geisel's helped him put his work into print.
Upon publication, Geisel fell into the world of writing and illustrating children's books. Several of his early books were written in prose, but he soon returned to poetry. As his career continued to grow, so did his work. In World War Two, he drew political cartoons, followed by official publications for the U.S. government. After the war, he relocated to California and settled down, focusing primarily on children's literature. Over the course of his career, he wrote dozens of books that are widely read and appreciated today.
After a career filled with awards, accolades, and respect from his literary companions, Geisel died in 1991 of oral cancer. Today, his legacy lives on in the books he wrote, the pictures he drew, and the children who still read his greatest works.