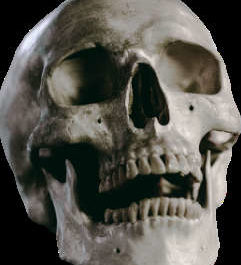 H.H. Holmes: America's First Serial Killer
Cases of serial killers often send shockwaves and panic through communities. Shock and horror grow even more upon discovery of torture and other gruesome acts beyond the horror of the murder itself. Such is the case with Dr. H.H. Holmes, America's first serial killer. Continue reading to learn more as Ira Riklis delves into the horrifying history of H.H. Holmes.
Early Life And Education
H.H. Holmes, born Herman Webster Mudgett, started life on May 16, 1861, in Gilmanton, New Hampshire. His parents, Levi Horton Mudgett and Theodate Page Price were both descended from the first English settlers to the community.
Herman Mudgett graduated from high school at age 16 and then took a few teaching jobs. He married and settled into family life with wife Clara Lovering and their son Robert.
During education at the University of Michigan's Department of Medicine and Surgery, Holmes took a job in the anatomy lab and later did an apprenticeship in the office of Dr. Nahum Wight, who was an advocate of human dissection.
Medical Career And Disappearances
After graduating from medical school, the first reports of violence against wife Clara emerged. Clara left and moved away. Holmes later married Myrta Z. Belknap in Minneapolis, Minnesota, with whom he had a daughter. He married a third wife and had an affair with the wife of an associate. That woman, Julia Smythe, became one of his victims, explains Murderpedia.

Holmes moved to Illinois and secured a pharmacy. He did so during a commission of fraud. The Rolling Stone reveals that Holmes purchased property across the street and built retail space, apartments and a drug store. The property was complete with trap doors and basement to dispose of the human bodies that he killed.
The Death Toll Climbs
H. H. Holmes rented apartment rooms to unsuspecting victims. Some individuals disappeared while working for Holmes. The majority came from a variety of places as they made their way to Chicago, perhaps with the World's Fair coming to town.
He called the building the "World's Fair Hotel." Biography refers to the premises as Holmes' "Murder Castle."He specifically targeted women. However, men and children also died at his hands.
He tortured his victims as they suffered in his soundproof torture chambers, filled rooms with lethal gas as he chose to do so.
Henry Howard Holmes, as he later became known after a name change to avoid arrest for earlier criminal acts, stalked victims, tortured and killed them, then often cremated their remains.
Capture And Hanging
Once captured, H.H. Holmes confessed to killing 27 victims, although Rolling Stone indicates that estimates are closer to 200 victims. He was put on trial, convicted and sentenced to death. He was hanged May 7, 1896.
He murdered to satisfy his horrid mastermind techniques of luring victims to an untimely, horrible end to their lives.
His body was exhumed fairly recently, due to rumors that Holmes faked his death.
Holmes Trivia
Several details about Holmes are not widely known.
Mental Floss reports that H.H. Holmes stole cadavers while a medical student, disfigured their faces, then reported the victims killed in various accidents to collect on their insurance policies.
He worked to place remains of some victims in acid or lime to break down remaining evidence after preparing the skeletons for sale to medical schools and labs.
Authorities strongly suspected Holmes in the murders, yet did not have enough evidence to arrest him. So they initially arrested him on an outstanding warrant for stealing a horse.
Like other serial killers, details of murders committed by H.H. Homes often appear around Halloween. Who knows where his spirit is today?
Perhaps he still stalks people, frightening and torturing new unsuspecting victims, feeling no responsibility for his actions just as when he claimed it was not his fault that he was a murderer. Never walk alone.