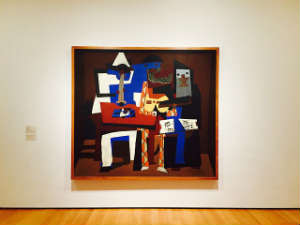 Happy Birthday Pablo Picasso
Pablo Picasso reins as one of the greatest artists of all time. His early artistic abilities proved that he had talent well beyond his years. Ira Riklis discovers details about the life of Pablo Picasso in this blog post, including some little-known facts and trivia.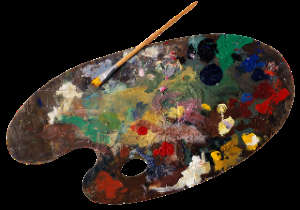 Early Life Of Pablo Picasso
Born on October 25, 1881 in Malaga, Spain, along the southern coast of the country, Picasso received encouragement from his father to become an artist. His father, a professor of drawing and artist himself, is said to have raised Picasso to become an artist. Several sources state that Picasso's first word was "Piz," short for "Lapiz," which means "Pencil" in Spanish.
Picasso became so good at art that his first exhibit occurred when he was just 13 years old. Perhaps other factors, in addition to his father's prompting played a role in Picasso's talents. One such contributor is likely the extra time he had to draw in school.
The Pablo Picasso site explains that he was "A terrible student." Picasso himself agreed, stating he was banished to detention. However, the punishment backfired on teachers intending to teach him about following instructions, because, "I liked it there, because I took along a sketch pad and drew incessantly … I could have stayed there forever drawing without stopping."
Early Adulthood
Picasso quit his art schooling to learn about modern art forms. He went to Paris and displayed his first Paris exhibit in Paris in 1901 as a virtual unknown. Early on, he painted realistic paintings, such as his first painting titled "Le Picador," at age nine. This painting was a man on a horse.
He then went through distinct periods, called his "Blue" and "Rose" periods, during which he painted "The Old Guitarist" and others that often depicted the poor and circus scenes. Les Demoiselles d'Avignon, a work featuring distorted images of five prostitutes, and released in 1907, became one of his greatest works, considered the breakout piece for his Cubism style. Some individuals at the time considered the painting immoral.
Picasso Co-Founds Cubism
Picasso is not the sole founder of Cubism. He became friends with Georges Braque and the two often met to collaborate and brainstorm. In 1909, Cubism was born.
Cubism uses abstract forms or cubes to produce subjects in geometric forms. It was French art critic Louis Vauxcelles, who described the art form as "Bizarre cubiques," and "Full of little cubes," that gave the art form its name.
Other Art Forms
Picasso was more than a painter. Many of his paintings were first the subject of countless drawings and sketches. He also experimented with sculpture.
Collage came from the Cubist form of art. He also worked with ceramics and created stage settings for ballet performances.
Little Known Facts
There are several interesting facts and bits of trivia about the man himself that are not widely known. For example, his full name contained 23 words. He was baptized with the name, Pablo Diego José Francisco de Paula Juan Nepomuceno María de los Remedios Cipriano de la Santísima Trinidad Martyr Patricio Clito Ruíz y Picasso.
He allegedly came into stolen works of art, including the Mona Lisa. Sources vary as to whether he actually stole the art himself or knew that it was stolen when the works came into his possession. However, popular belief is that he did not steal the works himself, but likely knew that the pieces were indeed stolen. The Huffington Post points out that Picasso also had two stolen Iberian statues in his possession.
Artlyst reveals that when Art Loss register released a top ten list of the most stolen artists, Pablo Picasso was "The clear leader." He had more than 1,100 works stolen.
Picasso also shot blanks at people he found "Dull."