Vice President Agnew's Resignation: How Gerald Ford Became America's 38th President
Spiro Agnew served as vice president under President Richard M. Nixon. Prior to becoming vice president, he served in other elected positions, becoming governor of Maryland in 1967. During his terms in other offices, suspicion grew that Agnew committed illegal acts that included bribery, income tax evasion, and other accusations.
The ensuing investigation essentially left Agnew little choice but to resign and admit to wrongdoing. In this post, Ira Riklis delves into the resignation that allowed Gerald Ford to become the 38th President of the United States.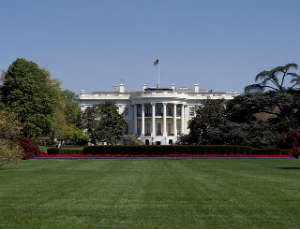 Agnew's Career Before Becoming Vice President
After serving in the U.S. Army and then entering the political arena, Agnew won the election as Baltimore County Executive and then won the 1966 election to become Maryland's governor. By this time, his presence started receiving notice from the Republican Party on a national level. Asked to submit the nomination of Richard M. Nixon as a presidential candidate, Nixon in turn named Agnew as his running mate during the Republican National Convention in 1968.
Demonstrating a hard-nosed attitude towards law and order and calling liberals "Un-American" appealed to Republicans at the time. After winning the Republican nomination, Nixon and Agnew defeated Democrats Hubert Humphrey and Edmund Muskie. They then won re-election in the 1972 race for the White House.
Spiro Agnew: Suspicions And Investigations
Agnew likely had no idea that before he entered the White House, federal officials had already started formal investigations into suspected wrongdoing that dated back to Agnew's days in Baltimore. In fact, The Nation points out that he allegedly accepted "Thousands of dollars" in bribes that not only dated back to his local and state office terms, but also extended to after he became U.S. Vice President.
The scandal and allegations also included charges of income tax evasion. The New York Times reported that Agnew failed to report nearly $30,000 in income on his 1967 income tax return. Information released included that the Internal Revenue Service and the U.S. Department of Justice had obtained "incontrovertible evidence" as reported by New York Times.
Agnew Resigns As U.S. Vice President
Faced with the facts at hand, on October 10, 1973, Vice President Spiro Agnew resigned his position. Just days earlier, he proclaimed that he "Will not resign if indicted!" yet he did just that.
His resignation did not come voluntarily, however. It was part of an agreement with the U.S. Justice Department. Agnew's resignation avoided a potential prison sentence for his illegal activities. Although some likely expected it, the resignation still sent shockwaves through the White House and the country.
His resignation prompted Richard Nixon to start the search for a new vice president.
Gerald Ford Becomes President Of The United States
Richard Nixon selected Gerald Ford to fill the vacant seat of the vice president of the United States after Agnew's resignation. Little did Nixon know what laid ahead for himself.
After Richard Nixon later resigned due to the Watergate Scandal and other controversies, the path to the White House became an easy one for Gerald Ford. On August 9, 1974, Gerald Ford became the 38th President of the United States, being next in line for the office of U.S. President.
Interestingly, Ford is the only individual to serve as both U.S. Vice President and as U.S. president without ever being elected to either office. Gerald Ford died December 26, 2006.
The FBI released detailed records from the FBI Vault regarding the investigations into wrongdoing committed by Spiro Agnew.