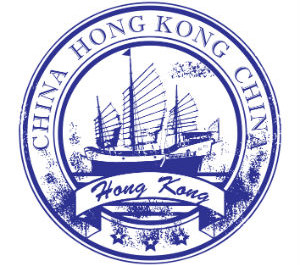 Hong Kong Operating Separately From China
Britain raised its flag over the island of Hong Kong in 1841, officially making Hong Kong a British colony and placing the population of about 8000 under British rule until Japan briefly took control of the island in 1941. Hong Kong was eventually freed by the Allies in 1945 and returned to British governance until 1997.
Special Administrative Region of the People's Republic of China
In 1997 the United Kingdom transferred sovereignty of Hong Kong to China in a ceremony referred to as The Handover, which officially designated Hong Kong as the Special Administrative Region of the People's Republic of China (SAR). The Handover did not grant Hong Kong autonomy in regards to defense and foreign affairs. However, Hong Kong was allowed to retain its judicial, political and economical systems as well as its lifestyle exclusive of mainland China according to tenets established by the 1984 Sino-British Joint Declaration/Basic Law. Read the declaration here.
Hong Kong v. China–Democracy v. Communism
Independent judiciary operations in Hong Kong are supported by its constitutional document, the Basic Law. It stipulates the island will be allowed to function under high levels of autonomy, with the exception of military defense and foreign relations. These areas remain under the jurisdiction of mainland China.
However, Hong Kong is struggling to establish a multi-party system because half of its legislature is controlled by a small-circle electorate heavily influenced by China's government. Consequently, Hong Kong is internationally considered a semi-authoritarian regime that actively suppresses the political rights of its citizens. Currently, the Chief Executive of Hong Kong is the head of government, who is chosen by an elite committee elected by Hong Kong citizens and Chinese residents who live in Hong Kong.
Recently, Hong Kong pro-democracy legislators argued with a Chinese official who was explaining Beijing's perspective concerning Hong Kong's method of electing the Chief Executive. The scuffle happened outside the venue where Deputy Secretary-General Li Fei of China's "rubber-stamped parliament" (Standing Committee of the National People's Congress) asserted that Hong Kong's leader "must be approved by a committee that was heavily loyal to Beijing".
Although Hong Kong is permitted some autonomy, it is still apparent that China wants to exert dictatorial power over Hong Kong regardless of the Declaration/Basic Law. Pro-democracy organizations in Hong Kong have said they will engage in mass civil-obedience if elections in 2017 aren't reformed to allow "genuine choices".