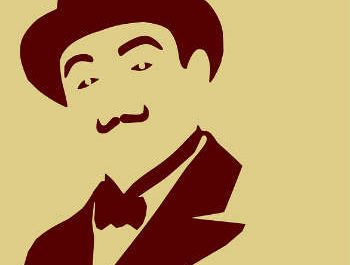 Agatha Christie: The Queen Of Crime
Agatha Christie started writing at a young age and rose to fame as a renowned writer and playwright. Discover details about Agatha Christie as Ira Riklis share information about her work as a writer and her rise to fame as "The Queen of Crime."
The Birth Of Agatha Christie
Born September 15, 1890, at Torquay, Devon, South West England and given the name Agatha Mary Clarissa Miller, Agatha began garnering fans at a young age. Agatha began her career early-on that spanned decades, thrilling millions with her crime stories and characters developed along the way.
Agatha received home-schooled education, mostly from her father, an American. Clara, her British mother, an exceptional storyteller herself, was likely amused by Agatha's imaginary friends. However, the Official Agatha Christie site points out that Clara did not want Agatha to learn how to read until she was eight years old. Undeterred, Agatha taught herself to read when she was just five years old.
She later received formal schooling in Torquay, Devon and in Paris before returning home to England.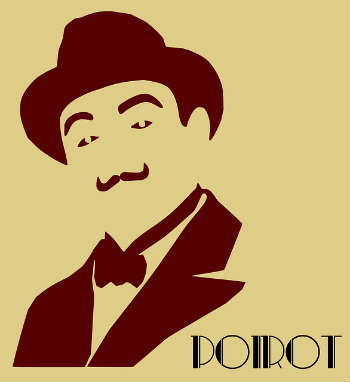 Agatha's father died when she was just 11 years old. When her shyness prevented her from appearing in public to sing and play the piano professionally, Agatha turned to writing.
Christie Emerges As A Popular Writer
By the time Agatha reached 18 years old, she already had written several short stories. Every short story and novel submitted to publishers resulted in a letter of rejection. This did not deter Agatha, who enlisted the help of professional writer and family friend Eden Phillpotts. Phillpotts did not hold back on offering constructive advice.
In 1912, Agatha met and married Archie Christie, a military officer, and pilot-in-training. Agatha Mary Clarissa Miller became "Agatha Christie."
After Archie went off to fight during World War I, Christie busied herself as a volunteer nurse. She continued writing, publishing her first novel, "The Mysterious Affair at Styles." It was this novel that Christie wrote partly because of her love for writing and partly because of a dare from her sister Madge, who bet that Christie could not write a good detective novel. It was finally published in 1920 and introduced the character "Hercule Poirot" or simply "Poirot," who became perhaps her most-famous character, appearing in more than two dozen of her future novels.
Set in WWI and initially finding only modest success, it is said to be one of her only novels set in a specific time period. After WWI, the novel was met with success and led to "The Secret Adversary," published in 1922, "Murder on the Links," in 1923 and finally, several other short stories. Fans could not get enough of Poirot and the other characters in Christie's works, including the famed Miss Marple. She quickly rose to fame as a famous writer.
Disappearing Act And Return To Writing
Upon hearing Archie announce that he had a mistress, Agatha disappeared for 11 days, leading to an extensive search and widespread speculation about why she disappeared. After a 1928 divorce from Archie, Agatha married Max Mallowan, an archaeologist.
Traveling around the world with Max to various archaeological sites allowed Christie the ideal settings for several new novels. While working in a pharmacy, she gained knowledge about poisons, further aiding in writing her detective novels and short stories.
Fame And Awards
Agatha Christie received the nickname, "The Queen of Crime" and rightly so. The Famous People reveals that she received an Edgar Award and Grand Master Award. The New York Times even published an obituary for her fictional character Poirot.
Read John Curran's 75 Facts About Christie to learn more about her and to dispel some myths about Agatha Christie.
Agatha Christie, the best-selling author of all time, died January 12, 1976, at the age of 85.