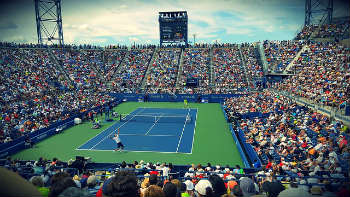 King Triumphs In The Battle Of The Sexes
Women struggled for equal treatment and equal pay in the 1970s and the tennis court was no exception. Once Billie Jean King discovered that women received far less pay than male tennis players, she accepted a tennis challenge from Bobby Riggs, who demeaned the ability of women in the sport. The Battle of the Sexes forever changed the view towards women in tennis and resulted in a victory for women's equality. Ira Riklis shares more about this epic battle that has now turned into a movie.
Inequality Of The Sexes In The 70s
The 1970s was a time of inequality between the sexes that women fought to change. It was not unusual for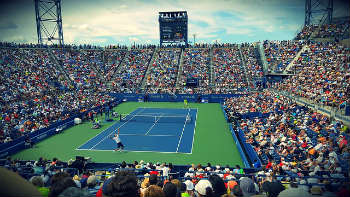 companies to hire men over equally qualified or more-qualified women. Women also frequently received far less pay for similar work. Some women became downright outraged over unequal pay and treatment. One of those women was tennis star, Billie Jean King.
As the 29-year-old King, a long-time advocate for equal rights for women, celebrated her victory in the 1972 U.S. Open, she learned about a new prize fund. The Guardian explains that this prize fund, from the United States Lawn Tennis Association, offered eight times less for women compared to the prize fund for men. This outraged Billie Jean King, who along with her manager Gladys Heldman, started the Women's Tennis Association. Its purpose was to help provide a more-equal environment for female tennis players.
The Challenge
Bobby Riggs, a 55-year-old male chauvinist and former number-1 ranked tennis player was likely, not impressed after Sports Illustrated named Billie Jean King as their first female "Sportsperson Of The Year." In fact, he was unimpressed with all female tennis players, stating that women's tennis was so inferior to men's tennis that he could defeat any of the highly-ranked, younger female tennis players.
The media geared up for takers to his challenge and reported the defeat of Margaret Court, top female tennis player in the world, 6-2, 6-1. The official Billie Jean King site reveals that King felt she had to play Riggs, in spite of previous refusals to do so.
Reporters spread details of the Battle of the Sexes across the nation and worldwide. People talked and placed their bets. King had no fears, stating "Bobby better be ready."
Battle Of The Sexes Challenge
The Battle of the Sexes match, played at the Houston Astrodome with 30,000 in attendance, was televised by ABC on September 20, 1973. The off-court rivalry between the tennis stars helped fuel interest.
More than 90 million people watched what more than one source calls a media circus, given the pre-match fanfare and spectacle upon arrival of each player. True to his chauvinistic nature, Riggs arrived wearing a "Sugar Daddy" jacket, with female models escorting him in, pulling Riggs on a rickshaw. Not to be outdone, King made a Cleopatra-like entrance, with four large bare-chested men dressed as ancient slaves carrying her on a feather-adorned gold litter.
Famed sportscaster Howard Cosell called the match, as jaws dropped throughout Battle of the Sexes, when

Billie Jean King defeated Bobby Riggs, 6-4, 6-3, 6-3. She took home the winner-take-all prize of $100,000. There was, however, another win in addition to the prize money.
The Real Win For Women
The real win was the one won for all women. After her victory, King stated she felt a loss would set women back 50 years. The victory served as a source of empowerment for women in sports and for women in general.
Her wins continue today, this time in a movie starring Emma Stone as King and Steve Carell as Riggs, currently screening at the Toronto Film Festival with an opening day in the United States of September 22, 2017.