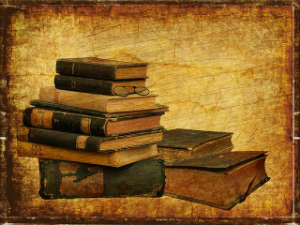 Charles Dickens: His Life And Famous Works
Charles Dickens wrote several novels beloved worldwide, rising to fame at a young age. Many people know his famous works, but likely not much about the man himself.
Discover the man behind the novels, including "A Christmas Carol," and his love of Christmas. Enjoy some of his famous quotes and facts about his life in this Ira Riklis blog.
I will honor Christmas in my heart, and try to keep it all the year. ~ Charles Dickens
Early Life Of Charles Dickens
Charles Dickens was born February 7, 1812, on Mile End Terrace, in Portsmouth, Hampshire. The family moved to London after Dickens' father received a job transfer. The Dickens Fellowship explains that they moved to Sheerness, then again after his father was posted at Chatham Royal Dockyard, Kent, then back to London.
Moving so much apparently led to turmoil in Dickens' life, including his education. Another source of turmoil was the imprisonment of his father for debt-related issues. Charles went to work to help support the family. Dickens became self-taught in some areas, determined to achieve success, a goal set while he was still a boy, living in poverty.
Charity begins at home, and justice begins next door. ~ Charles Dickens
Career Highlights
Charles Dickens married Catherine Hogarth in 1836, just shy of three years after Monthly Magazine published Dickens' first story. The story was included in a collection titled, "Sketches by Boz," also published by Monthly Magazine the same year he married Catherine.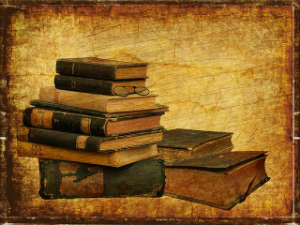 The first Dickens novel, "Oliver Twist," tells the story of a young orphan boy living on the streets. Biography points out that some details in "Oliver Twist" were really how Dickens himself felt, as an impoverished child. The regular installments soon resulted in a book, published in 1838.
Charles Dickens soon wrote several additional books, published in rapid succession. "David Copperfield" took writing in a new direction, following the character going about everyday life. While not the best-selling, it became Dickens' favorite.
Although Dickens enjoyed considerable success with his popular works, perhaps none is more beloved than "A Christmas Carol."
A Christmas Carol
When Dickens wrote "A Christmas Carol," he likely had little idea of the fame that would follow, nor that the story would prevail as a Christmas classic more than 150 years after publication. This is particularly true because Dickens published it himself after a dispute with his publisher.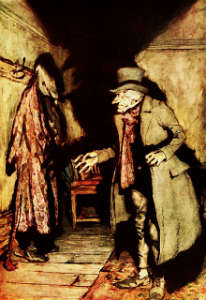 Ebenezer Scrooge, a penny-pinching man who cares nothing about anyone or their hardships, only his own money and future, learns the true value of loved ones and the spirit of Christmas when visited by the ghost of former partner, Jacob Marley on Christmas Eve. Marley visits Scrooge to help him avoid the consequences that Marley now experiences in the afterlife. The visit is to no avail as Scrooge refuses to relent, even requiring Bob Cratchit, the father of young, crippled Tiny Tim to work instead of spending time with his family for the holidays.
The ghosts of Christmas past, the ghost of Christmas present and ghost of Christmas future all show Ebenezer Scrooge the error of his ways, changing Scrooge into a loving man who sends a Christmas dinner to the Cratchit family, raises Cratchit's salary and vows to further help the family. Scrooge spent Christmas Day with his nephew, even though he earlier refused to do so.
A loving heart is the truest wisdom. ~ Charles Dickens
Health, Life, And Death
Dickens fathered 10 children with wife Catherine. However, the marriage failed, and they separated in 1858. He later had multiple health issues and died of a stroke June 9, 1870.
The Charles Dickens Museum reveals more details about Dickens and regularly welcomes visitors.
Happy, happy Christmas, that can win us back from the delusions of our childhood days, recall to the old man the pleasures of his youth… ~Charles Dickens