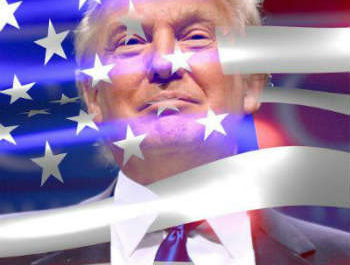 8 Inauguration Moments In History
Taking the oath of office as President of the United States and participating in inaugural events likely requires planning, practice, and alertness. However, like other events in life, things sometimes do not always go as planned. Learn about eight unforgettable moments in inaugural history.
8 Unlikely Inaugural Moments
1. The Forgotten Bible
During the inauguration of George Washington, officials discovered there was no Bible on hand at Federal Hall. The local Masonic Lodge loaned officials their Bible so that George Washington could take the Oath of Office as the first U.S. President.
Several later Presidents used the same Bible.
2. Protests And Mayhem For Andrew Jackson
The inauguration of Donald Trump was not the only one met by politicians refusing to attend. The inauguration of Andrew Jackson was a day of protests and mayhem.
Outgoing President John Quincy Adams protested Andrew Jackson's election by refusing to attend Jackson's 1829 inauguration. Several members of Congress joined Adams in boycotting the event as well.
Mayhem erupted after the inauguration. The Boston Globe relays information from Harvard's Kennedy School of Government Senior Lecturer David King, who tells the story of Jackson opening the White House to the public. President Jackson's act of giving the public access to the White House went terribly awry, as people broke furniture and windows and apparently started a riot.
3. William Henry Harrison's Mistake Leads To His Death
The snowstorm did not stop William Henry Harrison from holding his 1841 inauguration outside. Harrison wore no coat, gloves or hat. He stopped his two-hour-long inauguration speech long enough to take the oath, then went back to his speech.
He developed pneumonia and died, 31 days into his service as U.S. President, the shortest term for an American President.
4. Lincoln's Embarrassing Moments
Andrew Johnson decided that he needed strong drinks to fight off feeling ill when he was Abraham Lincoln's vice president. Embarrassing moments followed at the 1865 Lincoln inauguration when Johnson delivered what History News Network refers to as "a rambling and incoherent speech."
5. Suffragettes Suffered At Woodrow Wilson's Day
The Boston Globe reveals that thousands of women marched down Pennsylvania Avenue the day before Woodrow Wilson's inauguration in 1913.
Although the suffragettes received a permit, people shoved them, spit on them and beat some women so badly that they had to be hospitalized. The poor treatment of the women during Wilson's inauguration ended with the firing of the capital's police chief.
6. Fire At Kennedy's
Modern technology brought inaugural moments to the masses. When mishaps and embarrassing moments occur, the public knows.
John F. Kennedy likely assumed the inauguration mishaps were over after Vice President Lyndon B. Johnson made mistakes in his oath. Several other mishaps occurred before the inauguration concluded, including a fire at the podium due to an electrical issue.
7. Barack Obama Takes Oath Twice In Two Days
At Barack Obama's first inauguration, verbal mix-ups caused a stir among scholars. The mishap occurred when Barack Obama accidentally interrupted Chief Justice John Roberts, who administered the oath of office. More than two million people watched as Roberts misstated the oath of office, which Obama then repeated.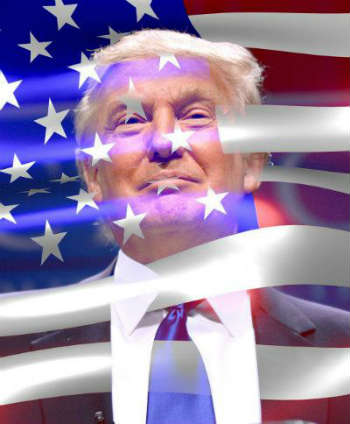 The mistake led to President Obama taking the oath of office again the following day.
8. Cameras Catch Embarrassing Trump Moments
The technology of cameras and cell phones allowed for capturing embarrassing moments during Donald Trump's inauguration. Some people likely thought the Business Insider report of Trump's multiple tie mishaps was the extent of potentially embarrassing moments sure to live on in the history of inaugural moments.
However, several sources, including Hollywood Life, published pictures of Donald Trump sleeping at the inaugural concert the night before his inauguration. He then reportedly slept again at the inaugural prayer and luncheon. Several people took to Twitter to comment on his falling asleep at the inaugural events.