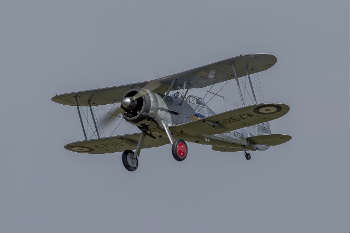 Bessie Coleman: First African-American Female Pilot
Vowing to achieve her dreams, Bessie Coleman overcame obstacles to excel as the first black female to receive a pilot's license. Learn more about her life, accomplishments, and details of her tragic death.
Bessie Coleman's Early life
Bessie Coleman started her life on January 26, 1893, in a one room dirt floor home as the daughter of an African-American mother and father of African-American and American Indian descent. Born in Atlanta, Texas, she was one of 13 children. Her father left when Bessie was just seven years old.
Bessie caught on quickly at school and often read aloud to her family. Notable Biographies reveals that Bessie announced to her mother that she intended to "amount to something." After graduating from high school, she enrolled in college. She left after only one semester because of financial difficulties.
Taking a job as a manicurist after moving in with her brother in Chicago was not the lifestyle that Bessie Coleman wanted. She did, however, enjoy reading the Chicago Defender, the largest weekly African-American publication.
Reading about pilots fighting in WWI likely helped lead Bessie Coleman to her dream of becoming a pilot. She announced her dream while working at the White Sox Barber Shop. The Official Website of Bessie Coleman says her brother John replied, "You nigger women ain't never goin' to fly, not like those women I saw in France." Bessie was undeterred.
Her Road To Becoming A Pilot
Bessie Coleman quickly discovered that discrimination against blacks and women flourished in the aviation industry when flight schools refused to admit her. She turned to Robert S. Abbott, the editor, and publisher of Chicago
Defender, who agreed to help.
After learning French, Bessie soon set sail for France to enroll at Ecole d'Aviation des Freres Cadron et Le Crotoy, the most famous flight training school in the country. American Experience indicates that the Fédération Aéronautique Internationale awarded Bessie Coleman an international pilot's license in June 1921. She was the first black woman to become a licensed pilot.
Upon returning to the U.S., she received a warm welcome from black Americans while whites initially ignored her. However, the Aerial Age Weekly reported, "Bessie Coleman, a colored girl of Chicago…brought her credentials from the French certifying that she had qualified as an aviatrix."
Admiration, Fame, And Amounting To Something
Bessie began performing in air shows, to the delight of her growing audiences. She told reporters that she intended to open her own flight school, where everyone could enroll regardless of race.
The speaking engagements, awards, and recognition that "Brave Bess" received from prestigious organizations helped young black women, as well as men, realize that they too could learn to fly.
As she mesmerized fans with dips, tricks, and spins, Bessie also realized the dangers of her aerial stunts.
Her Tragic Death
Ancestry explains that Bessie Coleman learned the air maneuver "Barnstorming," where stunt pilots flew very low over barns and sometimes right through barns.
Bessie Coleman's surplus military plane crashed during a stunt performance in 1924. Coleman sustained serious injuries that kept her hospitalized for several months. Undeterred, Bessie Coleman took to the skies again. She received an invitation to perform for the Negro Welfare League in Jacksonville Florida.
On April 30, 1926, she asked pilot William D. Wills to take control of the plane during a test flight. Bessie leaned over so she could determine the best place to jump the following day. The plane went into a nosedive and flipped, sending Bessie Coleman to her tragic death. Wills also died.
Thousands of people attended memorial services for Bessie Coleman who received a military escort for her funeral, before her burial at Chicago's Lincoln Cemetery.
Although she never lived to see it, the Bessie Coleman Aero School opened in Los Angeles. Decades later, she still receives honors for her accomplishments.