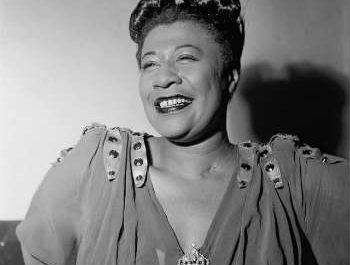 The Life Of Music Trailblazer Ella Fitzgerald
Born in 1917 to parents who often did not get along, Ella Fitzgerald started singing at a young age and quickly gained notoriety. She became a legendary singer, known around the world. Learn about the life of Ella Fitzgerald, the "First Lady of Song."
The Beginning Of Ella Fitzgerald
Both Ella Fitzgerald and her mother moved in with her mom's boyfriend, Joseph Da Silva, not long after her parents broke up. Ella soon welcomed a half-sister.
Life was not easy growing up and it was not long before Ella started "Running" for local gamblers, picking up bets and dropping off their money. The Official Ella Fitzgerald site states that she likely did this job, perhaps naïvely or unknowing of the circumstances.
Ella made many friends around the neighborhood, and sometimes took friends with her when she went to the Apollo Theater to watch the acts. She enjoyed singing and dancing and marveled at the acts playing at Harlem's Apollo Theater. When her mother died in a car accident, Ella was devastated. She eventually went to live with her sister at an aunt's home. Life there was not kind to Ella. She was sent to a reform school, where she often suffered beatings.
Getting Her Start From The Apollo
Ella's name being pulled in a weekly drawing was her first opportunity to show her skills to people outside her own family. Initially suffering from stage fright, she made a last-minute decision to sing rather than dance. Still a teenager, she gained a standing ovation from an Apollo audience demanding an encore. She gladly obliged.
She soon started winning talent competitions. Taking note, saxophonist and arranger Benny Carter started introducing her to professionals who could help Ella's career along. She gained an opportunity to perform with the Tiny Bradshaw band at the Harlem Opera House and later performed with his band at Yale.
Her Best Selling Records
Ella Fitzgerald's first album, titled "Love and Kisses" was not immediately as popular as she hoped. She soon changed her style and began singing more with the times, winning, even more, fans. Fans loved her often-improvised "Scat singing" and every style that Ella sang. She married bassist Ray Brown of Dizzy Gillespie's band and the two adopted a son.
Once Ella Fitzgerald signed with Norman Granz, she went on the Philharmonic tour and gained international fame and success. Ira Gershwin once remarked that he never realized how good their songs were until he heard Ella singing them.
IMDb lists some of the most-beloved songs from the "First Lady of Jazz," including, "A-Tisket, A-Tasket", "You Showed Me the Way", "Spinnin' the Web", "I Found My Yellow basket", "Chew, Chew, Chew", "Please Tell the Truth", "Oh! But I Do", and "Just One of Those Nights".
Ella Fitzgerald won worldwide acclaim, appeared on numerous television shows, singing her way into the hearts of viewers across America and across the globe. Her marriage suffered and she and her husband eventually divorced.
Facing Discrimination
Discrimination in the Southern U.S. did not stop Ella Fitzgerald. Local officials seemed to follow wherever they went, looking for a reason to arrest members of the band, including Ella.
She still pursued her career, never letting discrimination stop her.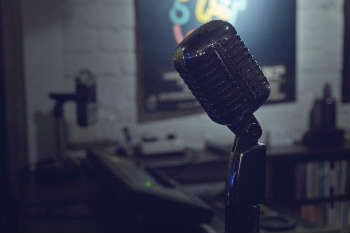 Awards And Acclaim
The awards soon started pouring in for Ella Fitzgerald. She won a total of 13 Grammy awards, won the American National Medal of the Arts in 1987, was pictured on a U.S. postage stamp, earned her Star on the Hollywood Walk of Fame, was inducted into the National Women's Hall of Fame in 1995 and received several other honors.
Ella Fitzgerald died June 15, 1996.