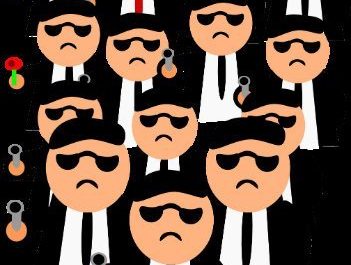 Who Was Teflon Don?
John Gotti likely laughed about the nickname "Teflon Don," much the same way he laughed off the fact that authorities seemed unable to convict and incarcerate him. Learn how John Gotti rose through the ranks of organized crime, earning the nickname "Teflon Don."
Teflon Don's Early life
John Gotti grew up in New York, the son of Italian immigrants, the fifth of 13 children. History explains that by the time John was 12, he ran errands for "An underground club in the neighborhood run by Carmine Fatico," a captain in the Gambino Family".
Gotti soon became a leader of the Fulton-Rockaway boys, committing carjackings and robberies. When he tried to steal a cement mixer, it fell, crushing his toes, resulting in a life-long "trademark gait."
In the 1960s Gotti received notice from Uncle Sam to report "To a local selective service bureau in Brooklyn for induction on November 22, 1963," according to Paperless Archives. When he did not report, the hunt was on until the FBI caught up with him in 1965. Authorities listened to his slick explanation that he did not report because with a wife and two children, along with the fact that he had a criminal record, he thought he did not qualify to serve in the U.S. Military. He never served a day, at least not for Uncle Sam.
Dapper Don To Teflon Don
Gotti's reputation as a man with flamboyant style grew and the press dubbed Gotti "Dapper Don." The New York Times points out that Gotti often wore $400 hand-painted silk neckties and Brioni suits costing upwards of $2,000. Perhaps part of his appeal in the neighborhood came from his "giving back," helping residents in need and throwing community picnics.
Gotti served just three years when sentenced in 1968 for hijacking trucks and stealing the cargo. Gotti returned to crime, eager to make his way up the organized crime ladder.
In 1973, he committed his first murder, killing a rival gang member who killed the son of Carlo Gambino. Although Gotti and two others murdered James McBratney while dressed as police officers, several witnesses later identified Gotti. Through negotiations with his lawyer, officials reduced the murder charge to second-degree manslaughter. He served just two years. After his release, and upon the death of Gambino family leader Carlo Gambino, Gotti often had disputes with new Gambino leader, Paul Castellano.
Rise Of The Crime Ranks
Aniello Dellacroce, Gambino Family underboss promoted Gotti to a captain. The list of murders and other crimes attributed to Gotti increased, with authorities not able to make charges stick. Gotti earned the nickname "Teflon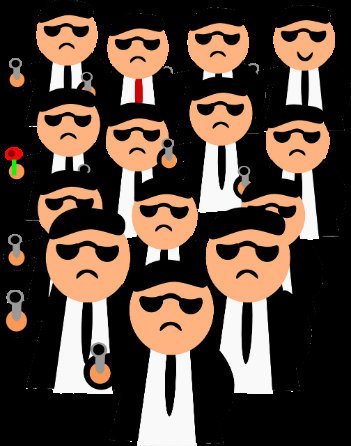 Don," because just like Teflon, nothing would stick.
When he became captain of the Bergin Crew, Castellano did not like it. Gotti's increasing gambling habits also drew attention from federal agents. With surveillance equipment installed at the club, Gotti, and several Gambino members soon faced racketeering charges, with some facing charges for trafficking in heroin, which infuriated Castellano.
When Dellacroce died of cancer, Gotti vowed revenge after Castellano did not attend the funeral. The FBI reveals details indicating that on December 16, 1985, both Castellano and his number two in command were gunned down in front of a steakhouse, on orders by Gotti, who watched from a nearby car. Gotti took over as Gambino Family boss, raking in over $500 million annually, achieving even greater celebrity status after several additional acquittals.
Beginning Of The End
The FBI convinced Sammy "The Bull" Gravano to testify as a cooperating witness after the FBI and NYPD arrested Teflon Don in December 1990 on multiple charges including racketeering, jury tampering, extortion, conspiracy and other charges. Gravano gave gruesome details about multiple murders, sealing the fate of Teflon Don.
On June 23, 1992, the court sentenced Gotti to life in prison. He died June 10, 2002, of throat cancer.