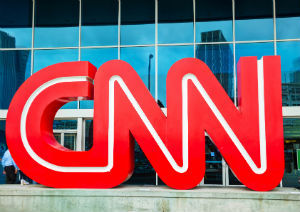 CNN, or Cable News Network, is a standard of American basic cable broadcasts. It is owned by the Turner Broadcasting System division of Time Warner Cable. It was first founded in 1980 by Ted Turner and 25 other contributors. At its start, CNN was the first and only cable network dedicated to 24 hour continuous news coverage.
First Broadcast
CNN first launched on the evening of Sunday June 1st, 1980. Ted Turner was the first to speak. He promised that his new news network would be on the air till the world ended. And even then, his network would be broadcasting the story live to its viewers right until the very end. This was followed by a rendition of the Star Spangled Banner. Finally, the husband and wife anchor team Dave Walker and Lois Hart held the very first news segment. CNN was off to a prestigious start. Among their first guests was President Jimmy Carter.
Remarkable Early Lineup of Shows
CNN's programming has changed a number of times over the years. Moneyline was part of the original lineup. It was a financially oriented show and was hosted by Lou Dobbs. Over the years it was renamed Moneyline with Lou Dobbs, Lou Dobbs Moneyline and right before it ended, Lou Dobbs Tonight. It was CNN's longest running show featuring the original host.
Crossfire was originally a late night political discussion show. This program featured heated debate on timely and relevant political topics. It was an unexpected hit with the viewers and became one of the main prime time program favorites for many years.
Another popular early program was another political discussion show, Evans & Novak. This program first aired in 1980 and featured political discussion with the hosts and a number of changing panelists. This popular program eventually changed its name to Evans, Novak, Hunt & Shields.
Perhaps the best known early program, if not an original line-up program, is Larry King Live. This show debuted in 1985 and was an interview program with Larry King and any number of guests. Callers could call in and speak on air with Larry King and his guests. It was marked with King's brand of friendly but frank wit and gentle humor and always lit cigarette.