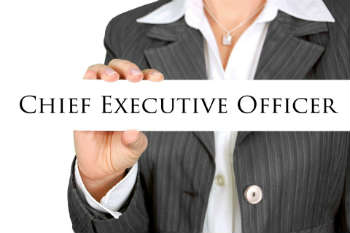 Katherine Graham: America's First Female Fortune 500 CEO
Katherine Graham did not set out to run the Washington Post. However, The death of her husband set her on a different path.
Learn about Katherine Graham and her rise to America's first female CEO of a Fortune 500 company.
The CEO's Early Life
Born in New York on June 16, 1917, to wealthy parents, Katherine Meyer grew up and went to college as a Republican like her parents. However, she decided she was a Democrat by the end of her first year at Vassar.
After transferring to the University of Chicago and joining the American Student Union, Katherine began to show an interest in journalism.
The Washington Post: A Family Affair
Katherine's father purchased The Post in 1933 at a bankruptcy sale. Once Katherine graduated from college, her father asked her to work at the paper. She met her husband, Philip Graham, a Harvard Law School graduate while working for The Post.
The couple married in 1940 and soon after, Katherine's father offered Phillip the position of publisher at The Post. The Washington Post states that Katherine's father, Eugene Meyer, did not believe a woman should serve in the role as publisher.
Phillip and Eugene purchased the Times-Herald, increasing the empire, which increased again after the purchase of two television stations and Newsweek.
Fate soon intervened and catapulted Katherine Graham on a path that she likely never imagined.
Katherine Graham Takes Control
Phillip Graham began showing signs of mental illness and was admitted to a psychiatric hospital on two occasions. He later shot himself to death.
Katherine took over The Post Co, announcing that it would remain in the family. She turned the paper around, and as Fortune explains, after naming Katherine number 11 on their 50 Most Powerful Women 2007, she turned a struggling local paper into a national force.
She hired Ben Bradlee, who had persuaded Phillip Graham to purchase Newsweek prior to Graham's death. Bradlee started as assistant managing editor in 1965 and quickly moved up to executive editor.
Politics And Dirty Deeds
With tumultuous times come controversy, scandal and sometimes dirty deeds that make great headlines, particularly if it involves politics.
When the Pentagon Papers broke in the New York Times, the Nixon Administration quickly obtained a court order, prohibiting further publication of the Pentagon Papers.
A copy of The Pentagon Papers, which revealed a confidential government history of the Vietnam War, soon fell into the hands of Bradlee. He set about publishing the Pentagon Papers in The Post, with Katherine Graham's blessing, in spite of potential criminal prosecution and financial risks.
With Katherine Graham gaining popularity and a mounting empire, backlash from the White House seemed unrelenting. This was particularly true after The Washington Post published details of Watergate.
The Economist says that she backed her own journalists on Watergate, against legal advice. The backlash from the White House continued after other scandals were brought to light by Katherine Graham and The Washington Post.
First American Female CEO Of A Fortune 500 Company
When Katherine Graham took the helm at The Post Co, she likely had no idea of the twists, turns, and revelations that led her to become an undeterred force to be reckoned with. She became friends with Princess Diana, President Johnson, President Reagan, Prime Minister Edward Heath of Britain and other world leaders.
Graham also received a Pulitzer Prize for her autobiography, "Personal History."
The Leadership Resource lists Katherine Graham's climb to the top:
Executive Leader – Katherine Graham of the Washington Post: Chairman of the Executive Committee, September 1993 until her death
Chairman of the Board, May 1973 to September 1993
CEO, May 1973 to May 1991
President from 1963 to 1973
Publisher, 1969 to 1979
Katherine Graham died July 17, 2001, at age 84 from head injuries sustained from a fall.