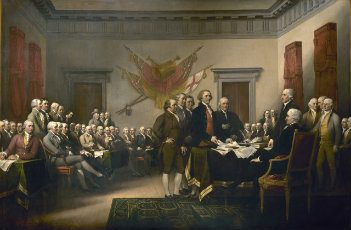 John Hancock's History As President Of Congress
When most people think of John Hancock, they likely think of his signing the Declaration of Independence. He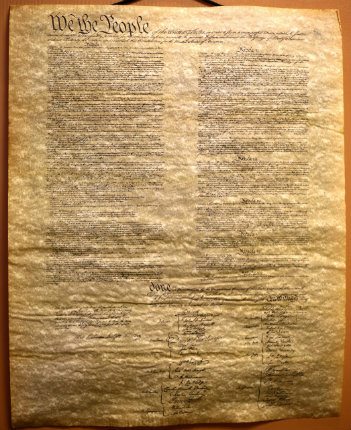 signed the document with a very large signature, in an act of defiance against the British. As one of the Founding Fathers, John Hancock played an important role in the shaping of America as a country independent from British rule.
Learn the details about John Hancock becoming President of Congress and details about his career.
John Hancock: Facts About His Life
Born in Quincy, Massachusetts in 1737, John Hancock had the distinct honor of being born with the proverbial silver spoon in his mouth. He studied classical studies and graduated from Harvard University when he was just 17 years old.
After receiving a large inheritance, John Hancock rose to become the leading merchant. His intelligence, wealth, and ability to quickly learn details of how to become a successful businessperson helped his reputation grow.
It is probably easy to assume that at the height of conflicts between the American Colonists and England, John Hancock would become a Loyalist. However, as the National Constitution Center points out, this was not the case. In fact, Hancock sympathized with Patriots, such as Samuel Adams. It was his association and acts committed, with the like of Samuel Adams that led the British to order the arrests of both Hancock and Adams.
It was not unusual for ships bearing Hancock's cargo to escape paying the customary duty. Whether by bribe or smuggling, we may never know for sure. Once the British discovered this, the British seized Hancock's ship, Liberty. His Patriot friends helped Hancock escape criminal charges.
John Hancock also played a pivotal role in the Boston Tea Party.
This affiliation with the cause of the Patriots eventually helped catapult John Hancock to prominent leadership roles at the time, including that of President of Congress.
His Time As President of Congress
Although he began his political career at a young age, John Hancock rose to roles that eventually led to his being appointed President of Congress.
Hancock became a delegate to the Continental Congress from Massachusetts in 1774. The U.S. House of Representatives, Office of History, Art & Archives gives details of Hancock's rise to President of Congress:
Member of the Provincial Legislature – 1766-1772
President of the Provincial Congress – 1774
Member of Continental Congress – 1775-1778
John Hancock was elected to serve as President of the Second Continental Congress on May 24, 1775, assuming the role from Peyton Rudolph. During his term, many events crucial to American History occurred. He also proposed to and married Dorothy "Dolly" Quincy. During this time, George Washington assumed command of the Patriot's army, referred to by the British as the "rebels."
Hancock also issued the famous, "Declaration of the Causes and Necessities of Taking Up Arms," that did more than justify war with Great Britain. It asserted that the Colonists would rather die than submit to becoming "enslaved,".
As the British lost battle after battle and the Patriots, the "Sons of Liberty," drove the British out of the Colonies, John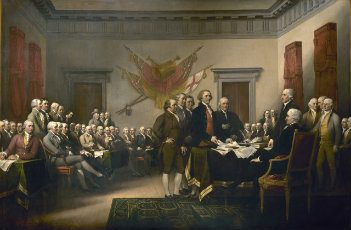 Hancock finally had the honor, as President of the Continental Congress, to declare independence from England on July 2, 1776. Then, on July 4, 1776, the United States Continental Congress voted to pass the Declaration of
Independence, which John Hancock then executed, as President of Congress.
He served in that position until he resigned on October 29, 1777.
However, this was not the end of his political career.
Hancock's Resignation As President Of Congress
The reasons that John Hancock resigned as President of Congress vary, from illness to being homesick. However, his political career did not end upon his return to Massachusetts. John Hancock served in several prominent roles from Massachusetts.
Hancock later became President of the Continental Congress again, being elected on November 23, 1785. It was during this term as president of Congress that John Hancock vacated the position and returned to Massachusetts after his May 29, 1786, resignation.
John Hancock died October 8, 1793.