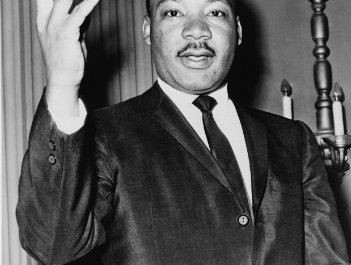 5 Things You Didn't Know About Martin Luther King Jr.
Martin Luther King Jr. is best known for his leadership during the Civil Rights Movement. A "driving force" of the March on Washington, the Montgomery Bus Boycott and other events. King was instrumental in securing the Civil Rights Act of 1964 and the Voting Rights Act of 1965.
Martin Luther King Jr's Leadership
His speeches demonstrated strength, leadership, and heartfelt emotion as he led a non-violent campaign against racism, fighting for equal rights for blacks during the Civil Rights Movement.
While most people undoubtedly remember his speeches and events that Martin Luther King Jr. led or participated in, here are five unknown facts about Martin Luther King Jr.
1. His birth name was not Martin Luther King Jr.
Martin Luther King Jr. was named after his father. However, the birth name of both the elder King and his son was originally "Michael."
After the elder King traveled to Germany and gained some experiences that deeply influenced him, King Sr. decided to change his name from "Michael" to "Martin Luther," after the German theologian Martin Luther. He also changed the name of his son, Michael Jr., to Martin Luther King, Jr.
2. He Spent His Wedding Night In A Funeral Home
After Martin Luther King Jr. and his new bride Coretta Scott King exchanged vows on June 18, 1953, local hotels denied the newly wed couple a room in the white-owned hotels in Marion, Alabama. Friends rallied to find a place for the newlyweds to spend their wedding night. Martin Luther King Jr. and his new wife spent their first night as a married couple in a back room of a local black-owned funeral home, according to Huffington Post Black Voices.
3. MLK Hid A Heavy Smoking Habit
International Business Times describes the fact that King Jr. hid his heavy smoking habit. He never smoked in public or in front of his four children.
His smoking habit may have contributed to the date of his assassination on April 4, 1968. James Earl Ray shot Martin Luther King Jr. after the civil rights leader stepped onto the balcony of the Lorraine Motel in Memphis.
Reverend Billy Kyles disposed of the cigarette butt and removed the pack of cigarettes from Dr. King's pocket in an effort to preserve his image.
4. Entered College At Age 15
King Jr., considered a gifted student, skipped two grades during high school. At just 15 years old, he began his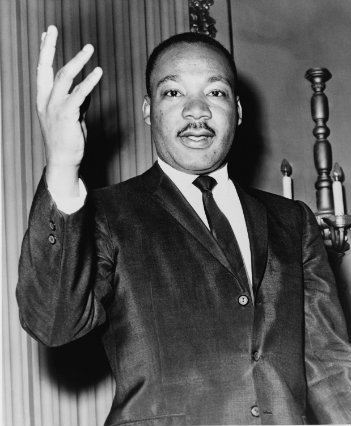 studies at Morehouse College, following in the footsteps of his father and grandfather.
Dr. King Jr. followed his father into the ministry, after mentorship from Morehouse President, Dr. Benjamin Mays. He enrolled in Crozer Theological Seminary after graduating from Morehouse and later earned a Doctorate in Systematic Theology at Boston University.
5. "I Have a Dream" Speech not King's original speech
When Martin Luther King Jr. stepped to the microphone on the steps of the Lincoln Memorial as the last speaker at the March on Washington on August 28, 1963, he began his prepared speech. Singer Mahalia Jackson shouted from behind the podium "Tell 'em about the dream, Martin!"
King Jr. then stopped his prepared remarks and began his now famous and largely improvised "I Have a Dream" speech, in front of the 250,000 people in attendance that day as well as for the news cameras from around the country.