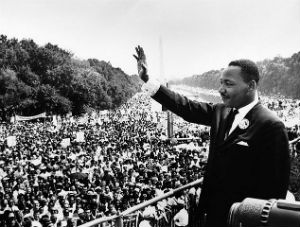 Observance Of Martin Luther King Jr. Day
Martin Luther King Jr. was a nonviolent activist for civil rights. He successfully protested against racial discrimination in both state and federal laws. He was assassinated on April 4, 1968. Shortly following his assassination, a campaign was started to honor him with a Federal Holiday. It wasn't until 1983 that President Ronald Reagan signed it into law. Martin Luther King Jr. Day is celebrated as an American federal holiday on or near King's birthday, which is January 15th. It is considered a floating holiday under the Uniform Monday Holiday Act. Martin Luther King Jr. Day is observed on the third Monday of January.
Observation Delays
It took 15 years from the time of King's assassination until observation of his birthday was signed into law as a Federal holiday.
Even after President Reagan signed it into law, it was another three years before it was first observed. After the signing of the law, some states still did not observe the holiday. These states gave it an alternative name, or combined the holiday with other holidays. It wasn't until the 2000's that all 50 states officially observed Martin Luther King Jr. Day. The last state to officially observe Martin Luther King Day was New Hampshire. Opponents of the holiday and law felt that it would be too expensive for federal employees to receive a paid holiday. They also felt that because King had never been in public office, it would be contrary to any other holiday. Until this law was brought about, it had been a longstanding tradition to not honor private citizens.
How the Holiday Came to Be 
Martin Luther King Day was first thought about and promoted during contract negotiations by labor unions. The original bill in Congress was introduced by Senator Edward Brooke. The bill was voted on in 1979, but was short five votes that it needed for passage. To help bring attention to getting support from the general public, musician Stevie Wonder helped out by releasing a single titled "Happy Birthday" in 1980 to bring attention to the campaign to pass the law. He also hosted the Rally for Peace Press Conference, held in 1981.
International Observance
Martin Luther King Day is observed in Toronto, Canada. It is not a paid holiday for government offices or businesses there, and all government offices remain open. Martin Luther King Day is observed with equal importance in Hiroshima in Japan. King's activism for equality and human rights is honored with a special banquet which is held at the mayor's office.