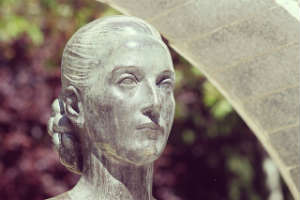 Eva Perón And A Legacy Of Social Justice
Eva Perón was born Maria Eva Ibarguren on May 7, 1919, to Juan Duarte and Juana Ibarguren. The youngest of the family, she grew up at a time of political and social unrest in Argentina.
Eva would eventually become more than a radio show host and actress. She became the voice of many people and an important political figure. Ira Riklis describes the legacy of Eva (Evita) Perón which is one of a figure who fought for social justice, in spite of efforts to silence her.
Early Professional Life
Eva convinced her mother to allow her to go to Buenos Aires at the age of just 15, to pursue an acting career. The decision was easy for Eva, who pondered her options of continuing to live in a small town with little opportunity or to move to Buenos Aires and have opportunities she likely would never have otherwise. One reason is likely the fact, as IMBd points out, that in addition to living in poverty after the death of her father; she herself was subjected to discrimination as an illegitimate child. Her parents never married.
Once she began to get bit parts, she discovered she was more successful in radio than on the big screen. She hosted several radio shows before getting her first big break, portraying several notable women throughout history. She was just about 20 when she created her own entertainment business, "Company of the Theater of the Air."
She would soon capture the attention and heart of a man that catapulted her into fame as the wife of a political leader and give her a platform as a leader for social justice for all people of Argentina.
Eva And Juan Perón
When Eva met Colonel Juan Perón in 1943, he was serving as Secretary of labor and social welfare in the military government," says World Biography. The party had only recently come into power and provided a political stepping stone for Perón, who married Eva.
Like her husband, Eva quickly drew the ire of those in opposition of Juan Perón. Before the successful run for the presidency, he was ousted by a military coup and arrested, which was not uncommon in those days of political and social unrest. Sent to the island of Martin Garcia, Perón returned, determined to be the face for change.
Eva stood by his side, becoming an unheard-of voice for social justice in Argentina. He was elected President with the help of Eva working on his campaign. No woman ever worked openly in a political campaign prior to the voice that Eva provided.
Eva Becomes Evita
The Official Eva Perón website indicates that once her husband became president, she asked what role she could assume as the first lady of the country. She made it clear that she would not stand idly by, only appearing at social functions or others that required her presence. Eva was not one to stand by and simply agree with whatever role was dictated to her, particularly not while her husband underwent so much fighting for the people.
She announced , "Peron had a double personality and I would need to have one also: I am Eva Peron, the wife of the President, whose work is simple and agreeable … and I am also Evita, the wife of the leader of a people who have deposited in him all their faith, hope and love."
Legacy Of Social Justice
Eva Perón's legacy is one of fighting for social justice. She intervened in labor disputes, calls for increased wage and helped the poor, often involving herself in emergencies.
She met with unions and created a foundation to help those in need, which became a part of her legacy. She provided food, money, medicine and more.
She died of cancer at just 32, on July 26, 1952.