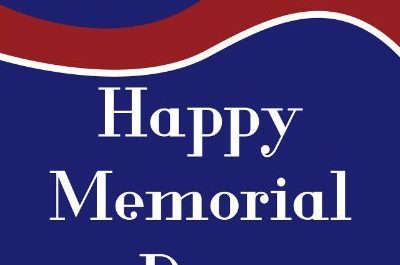 Why Do We Celebrate Memorial Day?
Do you think of Memorial Day as a day for BBQ, hot dogs, ice cream and the first day to wear white shoes? Then you will likely be surprised to know that none of these has anything to do with the original purpose of celebrating Memorial Day. Discover the true reasons for celebrating this holiday and some facts about the history of the day.
Memorial Day History And Facts
Some people still refer to Memorial Day as "Decoration Day." The reason is that "decoration" was the original intent of setting this day aside each year. The history of it dates back to the post-Civil War Era.
Arguments over where the first Memorial Day originated still generate debate today. According to US Memorial Day, more than two dozen cities and towns in the U.S. claim that the day originated at their location. However, in 1966, President Lyndon B. Johnson officially proclaimed the birthplace of Memorial Day as being Waterloo, New York. Is he right? No one knows for sure.
The Civil War devastated the lives of people on both sides. As families mourned the loss of their loved ones, no single effort existed to honor those who died during the Civil War. General John Logan, the commander of the Grand Army of the Republic, an organization for Civil War Veterans in the North, issued a proclamation, quoted by History:
"The 30th of May, 1868, is designated for the purpose of strewing with flowers, or otherwise decorating the graves of comrades who died in defense of their country during the late rebellion, and whose bodies now lie in almost every city, village and hamlet churchyard in the land."
On that first "Decoration Day," General James Garfield delivered a speech at Arlington National Cemetery while 5,000 participants decorated 20,000 graves of the fallen from both sides of the Civil War.
Two years earlier, on May 5, 1866, the people of Waterloo, N.Y. closed businesses to decorate the graves of their dead soldiers. While President Johnson and many others apparently believed this is the first documented Memorial Day observation, the U.S. Department of Veterans Affairs tells a different story. Several women visited graves at a cemetery in Columbus, Mississippi on April 25, 1866. They went to the cemetery to decorate graves of Confederate Soldiers. They decided to also decorate graves of Union soldiers because of being "Disturbed at the sight of the bare graves."
Practiced Early Traditions
Most states in the south did not observe the official date of May 30th as Decoration Day, instead, setting their own local dates to honor the dead. However, that changed after WWI, when officials declared Memorial Day as a day to honor the dead who lost their lives during all American wars. Some southern states still have local observances, in addition to the official Memorial Day observance.
The National Holiday Act of 1971 (P.L. 90 – 363) declared Memorial Day a national holiday. The set official date of May 30 also changed to the last Monday in May.
Modern Day Observances
As with some other holidays, Memorial Day became commercialized over the years. Many retail stores and other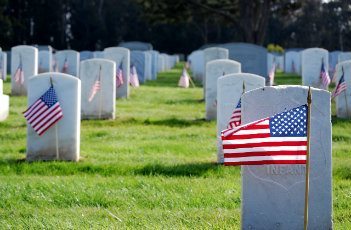 businesses now stay open, advertising their "Memorial Day Sale." People often view Memorial Day as the unofficial start of summer.
Hot dogs are now a must-have for the celebrations. In fact, on May 25, 2016, Fox Business announced that Nathan's Hot Dogs looks forward to drawing people to Coney Island, "Luring them in with throwback prices" of just five cents per hot dog on Saturday, May 28.
People flock to beaches, fire up grills and attend celebrations not at all related to the original reason for celebrating Memorial Day. However, many others flock to our nation's cemeteries, decorating the graves of fallen military members and other deceased family members.