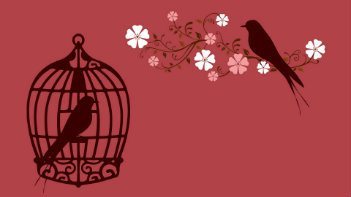 Celebrating The Life Of Maya Angelou
Maya Angelou, born Marguerite Annie Johnson on April 4, 1928, overcame tremendous hardships to become a critically acclaimed author, poet, screenwriter, director, professor, civil rights activist, and actress. She influenced the lives of many, winning national and international recognition.
Early Life Of Maya Angelou
Maya Angelou's parents divorced when Marguerite was three years old. Her father put her and her four-year-old brother on a train by themselves to live with their grandmother in Stamps, Arkansas.
Maya's grandmother taught Maya and her brother "Christian principles, love and respect while exhibiting examples of independence and courage," according to Caged Bird Legacy.
One day her father showed up unannounced and whisked the children off back to live with their mother in Missouri. Her mother's boyfriend, "Freeman," raped Maya when she was seven. She confided in her brother who then told family members. After receiving a jail sentence of just one day, Freeman turned up murdered, allegedly by Maya Angelou's uncles. Maya refused to speak for five years, believing that speaking out about what happened killed him. She feared that if she spoke, her words would kill other people.
Eventually, Maya spoke, went to high school and attended the San Francisco Labor School on a dance and drama scholarship. She dropped out to go to work. However, she returned later and graduated just weeks before giving birth to her son, Guy.
She married Anastasios Angelopulos, a Greek sailor. Although the marriage did not last, Maya kept her nightclub singer stage name. She created "Maya Angelou" by combining her nickname with a form of her husband's last name.
The Caged Bird Sings
After her failed marriage, Maya Angelou recorded her first album and later won a role on an international tour of Porgy and Bess, touring 22 countries. She moved to Cairo, Egypt in the 1950s, becoming editor of an English-speaking newspaper. After a year in Cairo, USA Today points out that she began teaching at University of Ghana's School of Music and Drama.
Maya Angelou's love of reading and learning never wavered. She mastered the West African language Fanti, along with French, Arabic, Italian, and Spanish.
She returned to the U.S. with Malcolm X, becoming a civil rights activist. Angelou suffered more loss after the assassinations of Malcolm X and Dr. Martin Luther King, Jr.
Later Life And Achievements
After joining the Harlem Writers Guild, Maya began working on I Know Why the Caged Bird Sings. Although banned in many schools at the time of its 1970 publication, due to Angelou's details of her abuse, the book received international acclaim, made the bestseller list and became a course adoption at college campuses around the world. She published over 30 best-selling works, achieving worldwide acclaim.
Maya Angelou wrote the screenplay and composed the score for Georgia, Georgia, becoming the first black woman to have a script to be filmed. Georgia, Georgia received a Pulitzer Prize nomination. She acted in the television adaptation of Alex Haley's Roots and John Singleton's Poetic Justice.
CNN explains that while Maya Angelou never attended college, she became known as "Dr. Angelou," had over 30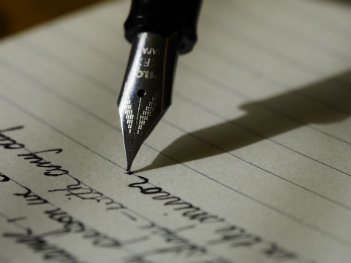 honorary degrees and taught American studies at Wake Forest University.
Angelou collaborated with various musicians, writing lyrics for blues artist B.B. King, and even hip-hop artists. She also won three Grammys in the Best Spoken Word Album category.
Several presidents invited Maya Angelou to serve in a variety of capacities. The Academy of Achievement says that President Ford appointed her to the American Revolution Bicentennial Commission. Jimmy Carter invited Angelou to serve on the Presidential Commission for the International Year of the Woman. Bill Clinton asked her to compose a poem and read it at his inauguration. She recited "On the Pulse of the Morning," which was broadcast live worldwide. In 2011, President Barack Obama presented Maya Angelou with the highest citizen award, The Presidential Medal of Freedom.
Upon her May 28, 2014, death, President Obama referred to Maya Angelou as "one of the brightest lights of our time — a brilliant writer, a fierce friend, and a truly phenomenal woman." CNN quoted Obama, who said "Above all, she was a storyteller" and "her greatest stories were true."