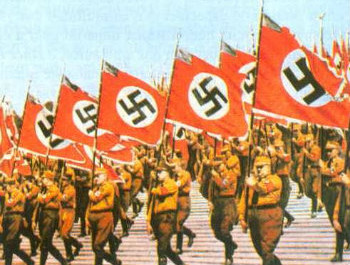 Where Did The Nazis Flee To?
Archives that have opened up recently explain how Nazis made their way to South American countries. History explains that Nazis were trying to escape from Third Reich ruins in their country which is Germany, when they landed into South America. An important point to note is that these ruins were brought about by the refugees themselves. They used a system of escape routes known as ratlines as they were fleeing Europe after World War II. The routes led them to South America particularly in Argentina, Brazil, Chile, Paraguay, and Bolivia.
Note that members of German Nazi party who held a high rank in the party were assisted to escape from Germany to South America. Some refugees went to Central America while others to South America. Others fled to the USA. The refugees found a haven in Central and South America where they set up their new lives. Most of them were fugitives from justice and the smuggling process was organized by some programmers from countries that had ulterior intentions.
How The Nazi War Criminals Died
The trial on international war crimes opened in the city of Nuremberg in Germany in the year 1945. The three Nazi party leaders who held top positions had committed suicide already. These top leaders were Joseph Goebbels, Adolf Hitler, and Heinrich Himmler. The leaders had committed suicide leaving behind 21 defendants.
Some members had a clear responsibility as far as the war was concerned. Hermann Goering, who was a leading member of this party, was involved in ordering organization and coordinating of the "Final solution" to the called "Jewish question." Joachim von Ribbentrop also played a role by directing diplomatic efforts to convince Germany's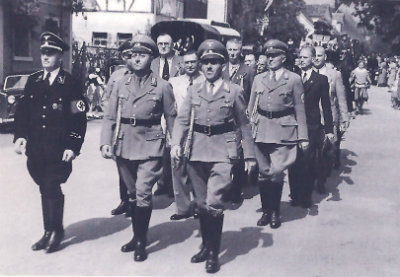 Axis partners to deport Jews to centers that were carrying out Nazi killings. Joachim was the foreign minister of Germany.
Majority of the key players in the killings were absent during the trails; therefore, they escaped justice for several
decades and even others died before justice prevailed. Top Nazi party members escaped and found their way to South America via Berlin. That means that they did not pay for the atrocities they created in Europe. The question is why did all these criminals escape Europe to another continent?
Who Let Nazi Party War Criminals Flee To South America?
Nazis escaped from Germany to South America as Soviet tanks rolled into Berlin. History explains that the reason these criminals fled from their continent is because government officials, the courts, and police in both Europe and South America were not searching for Nazi criminals.
Josef Mengele was not brought to books because the French police officers who had been employed by Interpol refused to search for war criminals.
The reason behind this is that the police officers were Nazi collaborators.
The Fate Of The Last Nazis
On the contrary to what people believe, most former Nazis did not change their names nor did they hide after World War II. They took off their uniforms and went home and in the 1950's no effort was done to trace them. The trials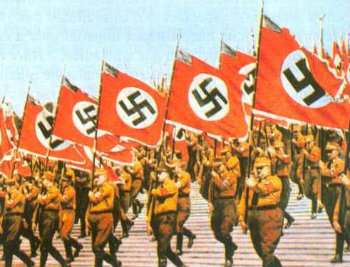 stopped in 1953 due to the cold war. US files indicate that CIA had been hunting for the war criminals. However, they were not hunting them to bring them to justice but to use them since they needed a strong West Germany.
Note that the efforts to bring the escaped perpetrators of Nazi crimes to book were not led by state diplomats; on the contrary, the survivors of the persecution in Europe, Israel and America are on the lead to fight for justice. The best part is that some of the war criminals faced justice. "The Butcher of Lyon" was extradited in 1983. He was sentenced to life in prison for crimes against humanity. Barbie did not escape justice, and neither did Eichmann, who was convicted by an Israeli court in 1962.